TheatreUNI is back for the 2021-2022 season – Unmasked: Outdoor, On Air and On Stage.
Join us for four performances, ranging from a radio play, to an outdoor show, and of course, live performances in the Strayer-Wood Theatre.
Learn more about our upcoming shows below.
September 29 & 30, October 1-3
A Small Pair of Feet in the Middle of the Sea
By: Kit Steinkellner 
TheatreUNI's first production for the 2021-2022 season is A Small Pair of Feet in the Middle of the Sea by Kit Steinkeller. This "whimsical drama" is a radical retelling of the Greek myth of Icarus, the boy who flew too close to the sun. At times silly and at times somber, A Small Pair of Feet... is a lyrical look at what it means to find love in remarkable circumstances and an examination of who deserves second chances. Outdoor performances only for the safety of our audiences!  
Directed by: Matt Weedman
Dates: 
September 29, 2021 - 7:00pm
September 30, 2021 - 7:00pm
October 1, 2021 - 7:00pm
October 2, 2021 - 7:00pm
October 3, 2021 - 2:00pm
Location: Strayer-Wood Theatre Courtyard
November 12
The Fractured Mind of Eric Coble
By: Eric Coble
Do you feel a need to laugh? To embrace the outrageous? To sweep 2020 and a good part of 2021 under a dusty doormat? Then, join Theatre UNI as we dive deep into the hamster hole for a unique evening of comedic radio plays entitled, The Fractured Mind of Eric Coble. Embrace your imagination as this wacky playwright examines the domain of a Greek God(Father), a mysterious disappearance within the world of art, theatrical ghosts, the examination of two iconic musicals, and the ever-optimistic character of Willy Loman and his love for jazz. 
Distributed as a podcast: available November 12
Directed by: Steve Taft
Dates: Released on November 12, 2021 - 2:00pm
Location: Distributed as a podcast
March 2-6 & March 9-11
Blood at the Root
By: Dominique Morisseau
This drama is based in the true story of the Jena Six: six Black students who were initially charged with attempted murder for a school fight after a provoking incident on campus. "When the central character, a black female student named Raylynn, decides it's time for change in her high school, she sits under a tree around which only white students regularly gather. In response - as was the case in Jena - nooses are subsequently hung from that tree, causing many black students to erupt in protest." (American Theatre)
Dates: 
March 2, 2022 - 7:30pm
March 3, 2022 - 7:30pm
March 4, 2022 - 7:30pm
March 5, 2022 - 7:30pm
March 6, 2022 - 2:00pm
March 9, 2022 - 7:30pm
March 10, 2022 - 7:30pm
March 11, 2022 - 7:30pm
Location: Bertha Martin Theatre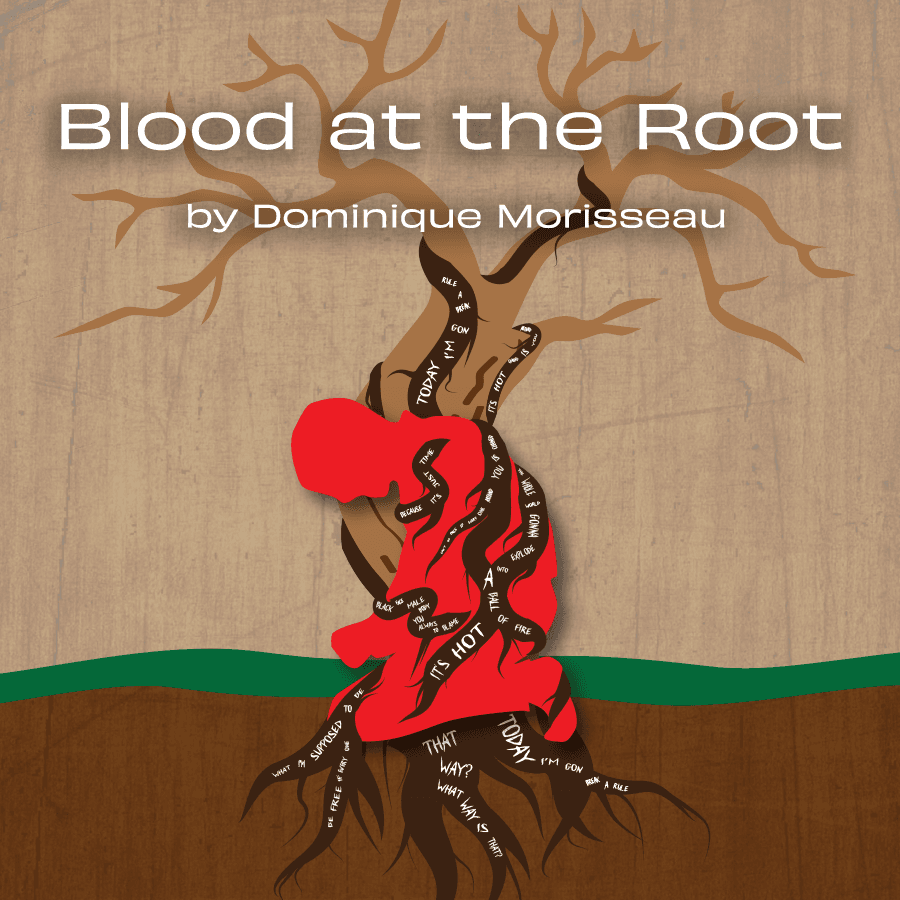 This piece is filled with poetry, music, and choreography which help lift up the script's important message.
Content Warning: This play contains topics related to the marginalization of specific groups, and the use of language and images that may be disturbing to some.
Directed by: Margaret Kemp (guest director)
March 8
An Evening with Lynn Nottage
Lynn Nottage is a playwright and a screenwriter. She is the first, and remains the only, woman to have won the Pulitzer Prize for Drama twice (for her plays Ruined and Sweat). Her plays have been produced widely in the United States and throughout the world. We will welcome Ms. Nottage for an evening of discussion from the stage of the Gallagher Bluedorn. This event will be ticketed but free. 
Date: March 8, 2022 - 7:00pm
Location: Gallagher Bluedorn PAC
April 7-16
Cinderella
By: Rogers, Hamerstein, Carter Beane
Music by Richard Rodgers / Lyrics by Oscar Hammerstein II / New Book by Douglas Carter Beane / Original Book by Oscar Hammerstein II
This is not your mother's Cinderella. The story needs no introduction, as it is based on the popular folk tale told for centuries with music and lyrics by Rodgers and Hammerstein. This fresh new version features many of the well-known songs, "Ten Minutes Ago", "The Stepsisters Lament", "Impossible", and "In My Own Little Corner", but has a reworked book by Douglas Carter Beane. This up to date new version pulls at the seams of the classic fairy tale, evoking humor for children and adults alike. With thrilling visual effects, this retelling of the classic tale is exciting, touching and funny! We will include a focus on making this production available for all families, including those that include youth and young adults with exceptionalities. Two public performances will include numerous production adjustments in order to better support individuals with autism and other developmental delays.
Directed by: Jim Bray 
Location: Strayer-Wood Theatre
View the Program
Dates: 
April 7, 2022 - 7:30pm
April 9, 2022 - 7:30pm
April 13, 2022 - 7:30pm
April 14, 2022 - 7:30pm
April 10, 2022 - 2:00pm (ability inclusive performance)
April 16, 2022 - 2:00pm (ability inclusive performance)